The Good Stuff
Article
Having Fun Together
by B. A. Llewellyn
Length: 279 words

Listen ...
Voice: Barbara Llewellyn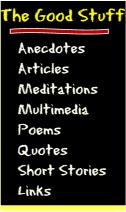 Dancing
By B. A. Llewellyn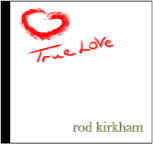 Be enchanted by the power of True Love
transporting you to romance and joy.
Listen now ...

Having Fun Together
Part of loving someone, and being in love with someone,
requires us to thoroughly enjoy each other and our selves.

Here are 9 Fun things to do as a Couple:

Sit in comfy chairs together enjoying the sun. Count all the different sounds you can hear.


Lie in a hammock-for-two and watch the stars. Find the star that is shining for the two of you alone. Name the star - making it a symbol of your love and friendship.


Go shopping together, separately. Decide on the amount of money you can afford to splurge and divide it between the two of you. Go your separate ways for 2 hours and buy your very own special something. Meet back together after 2 hours and show off your purchase/s.


Shop together for $10 to $20 worth of flowering plants/punnets each. Design a pattern together or separately, decide on a place, and plant. Watch your garden grow.


Have spas together. Inform each other of the best bubbles and best ways to relax. (Eg: "If you hook your foot around at this angle, the pressure jet hits all down the inside of your heel."


Go for a drive to a beautiful spot and have afternoon tea. Take total advantage of your own local area. Find the best tourist spots, or private spots and make regular use of them.


Buy each other flowers regularly. Women and men both appreciate receiving bouquets.


Meditate together. Regulating your breathing and brain patterns to a similar synchronisation can have a unifying and bonding affect.


Learn dancing together. Rhythmically moving your bodies together is an incredibly sexy and romantic way to exercise.



Live Laugh Love
Lisa Hilliker
Buy this Art Print at AllPosters.com


Reviews (applause received)

Be the first to review this article - click here.