Married and Loving It!
How to Have a Seriously Happy Marriage
Introduction
Our names are Barbara and Rod.
We have been together since 1977.
We were married in 1978.
We have been together through;
sickness and health,

heartache and hearts joy,

doing well and just surviving,

parenthood,

celebrity status,

being anonymous,

full and empty social lives,

many, many major life changes,

almost overwhelming life challenges and

continuous and continuing personal and mutual growth.
We have had a far from perfect life together and have experienced many, many hardships. Indeed, our marriage has gone through the odd patch of hell. Some of those hellish situations have lasted far too long and have given great pain. However, our love for each other kept demanding that we find ways to ensure the goodness and strength of our relationship. So like a couple of pioneers, we explored the frontiers of marriage and discovered what did and didn't work. We then improved the things that did work and let go of anything that we found to be a negative.
Whether negative or positive, all of life's lessons have given us a treasure chest of mutually shared experiences.
Decades of memories that only we remember.
Decades of getting to know each other.
Decades, and counting into evermore, as our relationship keeps on growing and developing into something more wondrous and deep and fulfilling.
We are a couple joined at the spirit.
We expand each otherís capabilities and possibilities by loving each other more than we ever thought possible.
We look into each otherís eyes and we are safe and floating in a sea of togetherness.
We are not unique. The love you share with your partner can be all that you want it to be.
Your mutual love deserves the time to grow, to flower, to fruit, to supply endless sustenance to one another. You deserve to be married and loving it.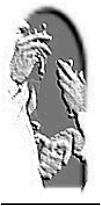 The foregoing is excerpted from Married and Loving It! by Barbara Llewellyn with Rod Kirkham. All rights reserved. No part of this book may be used or reproduced without written permission from Bright Light Multimedia, Suite 143, 16 - 18 Beenleigh Redland Bay Rd, Loganholme, Queensland, Australia, 4129

Imprint: Bak2Bak Communications; ISBN: 0646395807; On Sale: Now; Format: Paperback;
Trimsize: 14.8 x 21 cms (5 3/4 x 8 1/4); Pages: 159; $15.50 USD