Presenting the Bright Light Family of Talent
Writers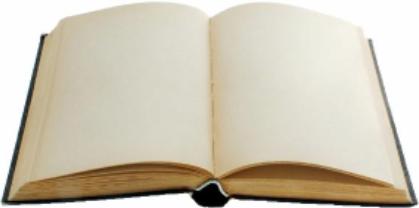 - Writers -
A - K
Dan Akinlolu Emma Akuffo Shelley Banks Asther Bascuña-Creo Gary Beck Ravi Bedi Julie Beveridge
Gay Blyth Dela Bobobee Wilfredo Bongcaron Dorothy Bransgrove Angela Bray Marlin Bressi Ryan Burden
Malcolm Carvalho Dr. Tholana Ashok Chakravarthy Neva Chan-Algie Tanja Cilia Patrick Coyle Rachelle Arlin Credo
Tres Crow Dion J. Crowe Paul Curtis Margaret Dakin Larissa Davisson Farrell Taylor Dean Ronda Del Boccio
J.J. Deur Robyn Dormois Jessica Edelman Fide Erken Erik Estabrook Sandra Lynn Evans Lisa Fisk Dianne Foley
Delia J. Fry Diana Gallagher Rod Gibson John Godl Shanu Goyal Jack Green Dianne Hardwick Ngaire Hart
Marc Hecht Katherine Highcove Sue Hohman Dawn M. Holford Jada Oritsegbemi Jakpa Jennifer
Michael Lee Johnson Conny Karlsson Norma Jean Kawak Gary Kemble David King Abraham Kodiyan

Dan has achieved Featured Artist status at The Bright Light Cafe and is now showcased on his own page, with links to his written work, photos, interview and biography.



Emma Akuffo
The daughter of a Ghanaian diplomat, I was born in Russia in 1965. My childhood years were spent in a number of countries including India, Italy and Ghana, finally settling in Britain with my parents, two brothers and two sisters, at the ripe old age of 11.

I graduated from The University of Surrey with a degree in Biology and Chemistry in 1987 and subsequently gained a PhD in Biochemistry from the University of London. I currently work as a research scientist for a well-known pharmaceutical company.

I enjoy cycling into the sunset, swimming in moonlit waters and creative writing, particularly from a positive perspective.

Poems:
The Ring

Walking on Sunshine



Shelley Banks
Shelley Banks lives in the big, vast and wonderful land of Australia.

Short Story: Bed and Breakfast


Asther Bascuña-Creo
Asther is a community editor and media relations worker in Victoria, Australia. She is a self-proclaimed writer with corporate communications and publishing experience and she is an member of the Society of Women Writers Vic.

Asther's cultural background is Filipino.

Poems: Ode to Rose
Short Story: Foster Grandmother


Gary Beck
Gary's poetry has appeared in dozens of literary magazines. His chapbook, "Remembrance", was published by Origami Press. Another chapbook, "The Conquest of Somalia", was published by Cervena Barva Press. A collection of his poetry, "Days of Destruction", is being published by Skive Press. His recent fiction has been published in numerous literary magazines. His plays and translations of Moliere, Aristophanes, and Sophocles have been produced Off-Broadway.

Poems: Ingrate
To My Daughter



Ravi has achieved Featured Artist status at The Bright Light Café and is now showcased on his own pages, with links to his written and artistic work, photos, interview and biography ...



Julie Beveridge
Julie is a poet/spoken word performer. Her shows "Everything I Don't Want To Be Known For" and "Something Like A Metaphor" were met exceptionally by Brisbane audiences. She is in the process of releasing her first collection "Untitled 9".

Poems: Climate Change


Something Like A Metaphor



Gay Blyth
Gay is an Australian who describes herself as "grey-haired grandma whose gone back to school to study writing".

Poems: Have Fun While You Can



Dela Bobobee
Dela Black Bobobee is a Ghanaian writer. He was educated in Ghana and Nigeria. He holds a B.A (Hon's) English, and a Masters of International Law and Diplomacy (MILD), both from the University of Lagos. He is currently studying for an MBA degree in Management.

His works have received much commendations, recognition and have won him several awards. His hobbies are writing, studying foreign languages, and cinematography. He is a Life Member of the prolific Theatre 15 (University of Lagos), Abuja Literary Society (ALS), and the Actors Guild of Nigeria (AGN).

Poems: The Joys and Pains of Life


Wilfredo Ropelos Bongcaron aka Ao-Suzume ("the blue sparrow")
Wilfredo has achieved Featured Artist status at The Bright Light Café and is now showcased on his own pages, with links to his poetry, interview and biography ...



Dorothy Bransgrove
Dorothy is 84 year old Australian who enjoys a drop of wine and getting about with her walking stick. She is one of the older members of the Victorian Women Writers Group.

Poems: My New Friend



Angela Bray
Angela hails from the United Kingdom.
Short Story: My Favourite Place




Marlin Bressi
Marlin Bressi is a Pennsylvania-based writer whose works have appeared in several literary magazines, including Crimson Mango, Gopher, Mama's Fool, and Suite101.com, where he spent two years as an editor.

Short Story: Roy the Barber


Ryan Burden
Ryan Burden was born in New Jersey and now lives in Charleston, SC. In addition to writing, he currently serves as editor of Cutthroat online magazine.

Short Story: A Present for Angelia


Malcolm Carvalho
Malcolm is a writer from Mumbai, India. He writes poems and short stories, and also hopes to have a novel published some day.

Poems: I am

Short Story: The Maestro



Dr. Tholana Ashok Chakravarthy
Dr. Tholana Ashok Chakravarthy is a 44 year-old poet hailing from India.

Tholana has composed nearly 1000 poems during the past two decades and has received commendations and awards for his poetry contributions. Tholana also has two collections of English Poetry titled "Charismata of Poesie" and "The Chariot of Musings" and over 300 poems featured in Poetry Anthologies, Magazines, Journals and web-zines across the world.

Very recently Tholana was conferred with D. Lit (Doctor of Literature).

Poems: Path-Finding Action
The Surging Thoughts

The Storm of Love

What Life Is



Neva Chan-Algie
Neva Chan-Algie lives in the Yarra Valley, a wine producing region in Victoria, not far from Melbourne ... where The Australian Open is held. She is a published Article and Short Story writer, as well as having had her work read on Radio Australia. She is also interested in children's literature.

Her poem "The Australian Open" won a Highly Commended prize in the Bright Light Multimedia "Fun, Happy Poetry Competition" and her short story "The Job" was a Finalist in the Bright Light Multimedia "A Successful Life" writing competition.

Poems: The Australian Open



Short Story: The Job





Tanja Cilia
Tanja Cilia is 47 years old, and is an Allied Newspapers columnist and freelance features writer. She lives in the beautiful island republic of Malta, in Europe, with her husband and three children.

Article: Chinese Valentine

Poems: Bad Hair Day


Patrick Coyle
Patrick D. Coyle's short memoir stories have been published in the 4th Street Studio's Livermore Wine Country Literary Harvest and Saturday Salon Literary Harvest anthologies. He journals and writes memoir and personal stories about travel and sustainable development.

He is a registered Mechanical and Professional Engineer, and a certified Project Management Professional who is within a few years of retirement from his 29+ year career as a project engineer at Lawrence Livermore National Laboratory. He is involved in sustainable development and applies his talents to help solve problems such as lack of clean water, sanitation, nutrition, poverty, health, and education.

Patrick grew up horseback on ranches along the front range of the Rockies. He practices mindfulness and meditates daily. He writes in the context of exploring applications of his time and energy as he transitions to the next phase of his life.

Short Story: Meeting Kathy


Rachelle has achieved Featured Artist status at The Bright Light Café and is now showcased on her own page, with links to her written and narrated work.



Tres Crow
Tres has been writing for most of his life and has had, or will soon have, his stories published in Down in the Dirt, Ascent Aspirations, Full of Crow, Joyful!, and on Metalsucks.net. I'm also the author of the blog Dog Eat Crow World.

Tres lives in in Atlanta, Georgia in the United States with his beautiful wife and son.

Short Story: The First Word



Dion J. Crowe
Dion lives in Brisbane, Australia.

He has had four short stories and an article published in a writer's group magazine. He is also a winner of the Literatures Little Brother Short Story Competition. The story 'Love by Association' is published on the internet.

Dion is currently compiling an anthology of his own work as well as working on two separate novels.

Poems: Here to Heaven
Short Story: A Breath of Fresh Air




Paul has achieved Featured Artist status at The Bright Light Cafe and is now showcased on his own pages, with links to his written work, photos, interview and biography.



Margaret Dakin
Margaret lives in Queensland, Australia.
Poems: For Michael
The Room

Short Story: Love Potion

The Great Dunny Disaster



Larissa Davisson Farrell
My name is Larrisa and I am Australian. I live in Sydney and work in a office like a million other people. I believe in Santa Claus, a good red wine and the eventual possibility of world peace.

I have been writing poetry since childhood and feel I have only just begun to find my voice. I love writing and embrace the opportunity to reach people in a most personal and intimate way.

My inspiration comes from everyday moments in life. I am also fortunate to have found a muse that inspires me daily to be a better writer and a more complete and compassionate person, and it is for him my words have resonance.

Poems: In the Dark






Taylor Dean
Taylor is a multi-talented Australian who first started contributing to the Bright Light Cafe when she was only 9 years old. She is now a beautiful 13 year old, who has travelled much of the world with her first creative love - ice skating. Her driving goal is to win gold at the Winter Olympics in 2014. Give yourself a treat and visit Taylor's website to see her winning style on the ice - www.taylordean.com.au

Taylor also loves to draw, write, perform and compose music on the piano.

Poems: Kids



Ronda Del Boccio
Ronda Del Boccio lives in rural Missouri. She writes articles, poems, short stories, and a biweekly joyful living column for her local paper.

Articles: Use Fowl Language to Relieve Stress


Short Story: Hooked
The Three Roosters



J.J. Deur
J.J. Deur is a Croatian writer/poet who works from Brooklyn, New York.
Poems: The Rays Of a Single Joy
Short Story: Bad Memory



Robyn Dormois
Robyn has always been interested in writing and, in the last few years, has found great joy in expressing herself through the written word. In addition to short stories, Robyn has written some poetry and stories for children. She has a B.A. in Child Development and is a Kindergarten teacher in a small Northern California town where she also resides.

Robyn is a single mother with three children and two grandchildren.

"I have been surrounded all of my life by strong female role models which I hope is reflected in my writing."

Short Story: Fairy Tales



Jessica Edelman
Jessica studies English and psychology at the university of Western Australia.

"When I'm not going to labs, tutorials and lectures i am running around waitressing, listening to music, and talking to friends on the phone and online. I have always wanted to be a writer/poet."

Short Story: Forced Writing




Fide Erken
Fide Erken is a Turkish poet, born in Bursa where she lives and works as an English teacher. "Poetry is the meaning of my life…I write my poems in my native language and in English, the international language I love." Fide's poems, inspired by nature, have been published in many magazines and on Internet sites.

Poems: Naughty Love
They Called Me To The Land Of Poetry


Erik Estabrook
Erik is a poet from the United States. He describes himself as "a poet who is dedicated to bringing life's beauties into all my reader's minds."

Poems: Delight


Sandra Lynn Evans
Sandra has been writing since childhood. She became a cadet journalist after leaving school and then raised her four children.

"Finding myself on my own and down on confidence, I joined a writing group 12 years ago and have been lucky to meet many new friends. I now tutor that group and two others, as well as editing a monthly creative writing magazine. Two years ago, aged 43, I was blessed to find my true love, someone who supports me in everything I do and my writing has gone from strength to strength, including several prizes."

Article: A Jacqueline of all Trades




Lisa Fisk
Lisa hails from the United States and describes herself as a "writer, editor and brainstormer who looks for the unexpected twist whenever possible". You'll quickly see what she means when you read her charming stories.

Short Story: A Different Love Story
My Own Prince Charming



Dianne Foley
Dianne has 54 years of life experience under her belt. She is a mother, a physiotherapist, the editor of her local paper, and she has been writing poetry for most of her life.

"Despite four self-published anthologies of humorous/observational/what really gets up my goat about modern life etc. poems, I remain poor and unknown. Would like to share my insanity with a larger audience."

Poems: Internet Love

Christmas With The Family



Delia J.Fry
Delia is currently living in Missouri. She is a musician, artist and writer, expressing her creative talent through song lyrics, poems, prose and short stories. Her work has been featured on internet poetry sites, books and magazines and community papers.

Poems: Buddy


Diana Gallagher
I'm an MFA (Master of Fine Arts) in Writing and Literature student on Long Island, New York, who often falls but always gets back up.

Short Story: Sidewalk Song


Rod Gibson
Rod is an Australian who has been writing stories and poems for over 20 years.
Short Story: The French Connection



John Godl
John Godl is a respected writer and historian. He has written two books and conducted research for several others. He has also conducted research for local and international TV documentaries and written a play. John has a passion for Australian history and is an regular writer for the e-magazine Simply Australia. He lives in Sydney.

Articles: Picnic at Hanging Rock - The Unseen Voices



Shanu has achieved Featured Artist status at The Bright Light Cafe and is now showcased on her own page, with links to her written work, as well as her biography.



Jack Green
Jack Green lives in the Netherlands with his wife and two cats. Until last year he was living in Prague, Czech Republic, where this story is based. He enjoys writing about those insignificant little moments which somehow combine together to make this great big adventure called life.

Short Stories: A Glance out of the Window



Dianne Hardwick
Dianne is a Yorkshire woman living in Brisbane, Australia.
Short Stories: Marking Time



Ngaire Hart
Ngaire writes short stories, articles and poems from Queensland, Australia. She also runs her own writing group called 'Blank Pages." She believes that writing is a process of finding out who you are.

Poems: First Born
Short Stories: Footprints On My Heart


Marc Hecht
Marc Hecht is a short fiction writer, stand up comedian, and independent film producer currently studying at Emerson College. He also writes for the publication Your Magazine Emerson, focusing on non-fiction essays and film reviews. His latest project is a lengthy comedic novel about the history of a fictional country.

Short Stories: A Christmas Story


Katherine Highcove
Katherine has published articles, restaurant reviews and flash fiction in various California publications and several e-zines. She is an active member of the International Writers Workshop, and has contributed book reviews to the IWW Book Blog; http://tiny.cc/6jUoO

Kathy also edits the newsletter of the California Writers Club/West Valley: In Focus, http://cwcwestvalley.org/newsletter.aspx

Short Stories: Aged but Mellow


Sue Hohman
Sue lives in Vermont, USA, with her husband and pug dog. She is the proud mother of five grown children.

Sue describes herself as a compulsive writer who enjoys working for organizations that help people with depression and bipolar disorder. She is also an avid red hatter, who enjoys writing about family and ordinary things that happen every day. "These can be some of the most interesting things to read about and, often times, simple is best!"
Poems: Defying Winter
Short Stories: A Happy New Year!



Dawn M. Holford
Dawn is from Victoria, Australia. She was a finalist in the "A Successful Life" writing competition with her poem "It's Not the Money or the Way We Dress".

"I love words, don't you? Fun, silly, sad, happy, empowering, heart breaking, consoling. Words can inspire you, expand you imagination, make you cry, make you think, touch your soul. open your eyes, make you giggle. That's all my entry is, words ... from my head, from my heart, from my thoughts ... just words."

Poems: It's Not the Money or the Way We Dress





Jada
Jada is 7 years old and lives in England with her Mummy and Daddy and 13 year old brother.

Poems: Happiness



Oritsegbemi has achieved Featured Artist status at The Bright Light Cafe and is now showcased on his own page, with links to his written work, as well as his biography.



Michael Lee Johnson
Mr. Michael Lee Johnson lives in Chicago, IL. after spending 10 years in Edmonton, Alberta Canada during the Viet Nam era. He is a freelance writer and poet. He is interested in social and religious topics, and the need for universal health care in the United States. He is presently self-employed, with a previous background in social service areas. He has a B.A. degree in sociology, worked on a Masters Program in Correctional Administration. Mr. Johnson has had several poems published recently and several more by May/June of 2007.

Poems: A Poem From The Night

Captured Shell Cranium

Eclipse of Thought

Flight Of The Eagle

Michelangelo: Painter & Poet



Conny Karlsson
I was born in 1966 in Germany and are now living in Lund/Sweden. I started writing in 2002 under the pressure of my divorce to express feelings. My husband and a friend of mine are encouraging me to write. Poetry is the mirror of my soul and I try to reflect on what I see or what happens to me. I just came out with a poem collection in Sweden Lite av varje that means A Little Bit of Everything.

Poems: Somebody




Norma has achieved Featured Artist status at The Bright Light Cafe and is now showcased on her own page, with links to her written work and biography.



Gary Kemble
Gary Kemble is an award-winning, writer, journalist and blogger based in Brisbane, Australia. His most recent publication credits are 'Feast or Famine' (Macabre, Brimstone Press) and 'Bug Hunt' (One Book Many Brisbanes 5, Brisbane City Council). His fiction has also appeared in the London at Dawn and Devil in Brisbane anthologies, as well as Borderlands, Dark Tales and Shadowed Realms.

Short Stories: Lines in the Snow
Summit



David King
David has lived for many years in the boondocks of central Wyoming in an energy-efficient, solar-electric house which he designed and built himself. David shares his home with three cats: Grumply, Prrkins and Chumly - and a computer named Garble.

David has been a member of all the major High-IQ societies. His personal motto is: "The fact that I am a certified genius allows me to behave like a complete dolt from time to time, with no threat to my self-esteem."

Articles: Fresh Air File


Abraham Kodiyan
Abraham is obviously a charming romantic. He says "I hail from the city of Bombay, India yet I work in a Scientific Equipment co. in Kuwait. I'm an intense person and the things that inspire or interest me verge towards philosophy, science, romance and comedy. I love writing too. Thanks for reading, have a nice day ciao !!"

Poems: The Desired One